Welcome to Haberko Therapy
Holistic Psychotherapy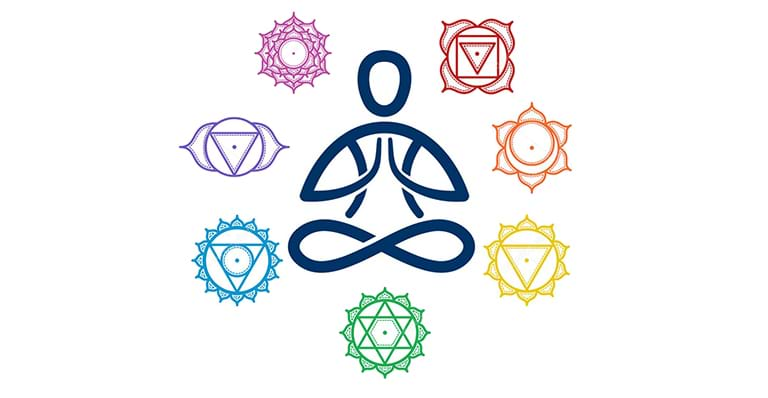 Get Started
Holistic Psychotherapy
Taking care of your mind, body, & spirit.

philosophy

Healing your mind, body & spirit

My name is Katarzyna Haberko-Sandaire. I have always believed that treating the mind was not enough and that our bodies and heart store our experiential information. We do begin to heal the moment we feel heard and understood. However, I believe that we must go beyond 'the talk therapy' as the past traumas are still logged in our bodies (as current research now is discovering). So if we desire change, we must go beyond treating our minds and encourage our bodies and our spirit to heal.
I am a mindfulness-informed Psychotherapist. I practice from a Humanistic/Interpersonal perspective, drawing on the wisdom of Eastern/Western philosophy and Psychology.
My alternative approach to Psychotherapy is holistic addressing mind-body-and spirit. The holistic philosophy blends traditional psycho-dynamic "talk therapy" with Eastern Philosophy/Psychology, such as Reiki, Breath Work, Meditation, Mindfulness, Posture, Spirituality, Ayurvedic lifestyle, and healthy living.
Whether you are looking for total transformation or a few sets of tools to enhance your lifestyle, our unique therapeutic partnership will guide you on your journey to self-discovery, as you reclaim your inner-strengths.
Our Services
Holistic Psychotherapy for busy New Yorkers
Specialization
With over 18 years of practice and experience, I offer sessions in Polish and English. My mission is to blend research from integrative medicine and traditional theories in psychotherapy with ancient wisdom of yoga, Ayurveda, and Reiki, in order to gently guide you through your process of integrating mind, body, and spirit. My holistic approach is one of the best!
I specialize in the following areas: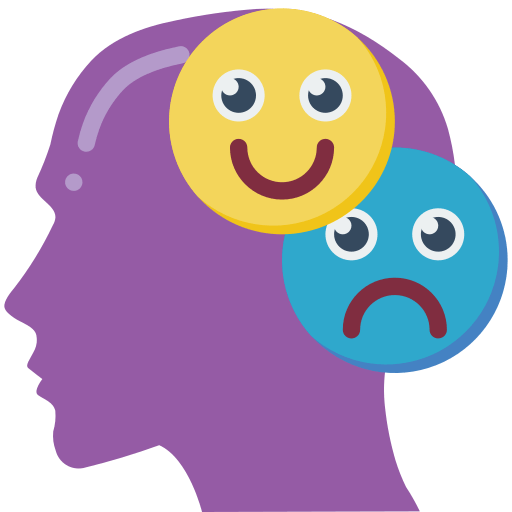 Depression / Guilt / Shame
Anxieties / Fears / Phobias
Low Self-Confidence
Chronic Pain or Illness
Loss or Grief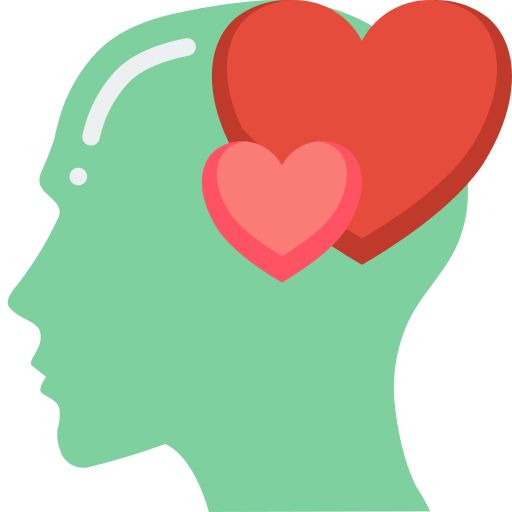 Relationship issues
Separation / Divorce
Stress Management
Life Transitions
LGBTQ;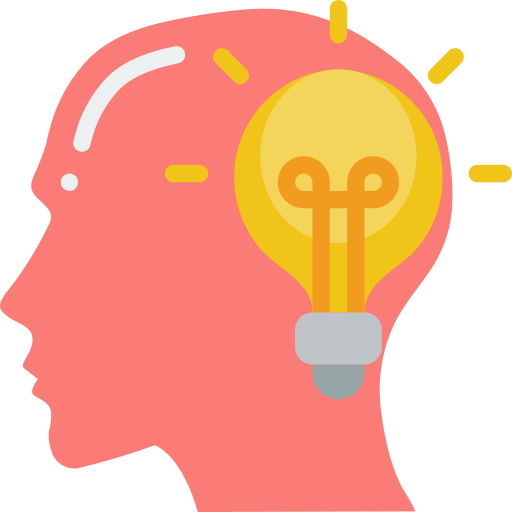 Life Coaching
Parenting
Spirituality
Holistic Healing
Reiki

Office Sessions
The work itself is collaborative, crafted based uniquely on your needs. We tackle day-to-day stress and challenges so that you may live your best life. We build a therapeutic alliance based on trust and safety giving you a holding space to be heard, seen and understood. That also allows us to dive deeper and explore past issues and unhealthy patterns and to not let pain and shame live in the shadows. You lead the pace.
Psychotherapy Office Sessions are available at 225 Broadway, Suite 2130, New York, NY 10007

Phone Sessions
These Sessions are available via 1.646.319.7776.
They can be a convenience when life just gets too hectic, or an analytic couch when talking without looking at your therapists' face can help you reach deeper truths.
R E I K I
Using your life force energy

Reiki is not a religion. Reiki is an ancient and holistic art of hands-on-healing with its origins tracing back thousands of years to India and the East. Reiki is a Japanese word, meaning Universal Life Force. Reiki is a method of amplifying your inner healing energy, which is known as "ki". Healthy "ki" nourishes your physical body, and helps to balance mental and emotional energy.
Rei : Universal, omnipresent
Ki : Non-physical vitality that gives life to all living things
The concept of Universal Life Force can be found in many Eastern traditions; in Indian Ayurvedic Medicine and Yoga, it is called Prana; in Chinese Medicine, it is called Chi; in Christian tradition, it refers to the Human Soul. Many cultures recognize the importance of Ki energy and how it impacts our health, well-being, and life. Your Ki energy may be high or low depending on your state of mind and health. You are more able to resist illness and disease when you Ki energy is high. Reiki treatment will not interfere with your traditional Psychotherapy, but, in fact, it will enhance the overall effectiveness and benefits of your therapeutic processes and integration. Additionally, Reiki enhances other therapy modalities, such as Acupuncture, Massage, Yoga, Homoeopathy, Tai-Chi, and others...
Reiki is a holistic healing art for: Stress Relief and Relaxation Relief of Pain and Promotes Healing Increasing Physical Energy Enhancing Immune Function Spiritual Growth & Personal Empowerment Experiencing Inner Peace Enhancing Meditation & Intuition
Booking a Private Reiki Session: Your private Reiki session begins with a brief 5-10 min consultation to help you feel safe and cared for, and to assess 'challenge area' you are bringing in to address. As you lay down on a comfy massage table fully clothed, Katarzyna will scan your energy field to evaluate which areas need more attention. Then a complete energy work begins, and depending on individualized needs, its usually enhanced with essential oils carefully selected to address that 'challenge area' you came in with, and accompanied by guided Prana (breath) work and guided meditation / visual imagery.
During the session, it is possible that you may feel cold, warm, or hot areas, or tingling; you may experience crying and/or laughing spells. It is all normal as its' your body's natural way to release stored tension and/or trauma. Or- you may experience none of these. Everyone has a unique experience, however, and there are no two sessions alike. At the end of your session, you will feel calm, relaxed as if you have taken a vacation, your mood is balanced, your energy and clarity of thinking are enhanced.
---
Reiki Session Fees:
15-20 Min add on to traditional therapy session $50;
Restore & Release 30 Min- $90;
Total Wellbeing 50 Min- $180;
Please click
HERE
to book your Private Reiki Session.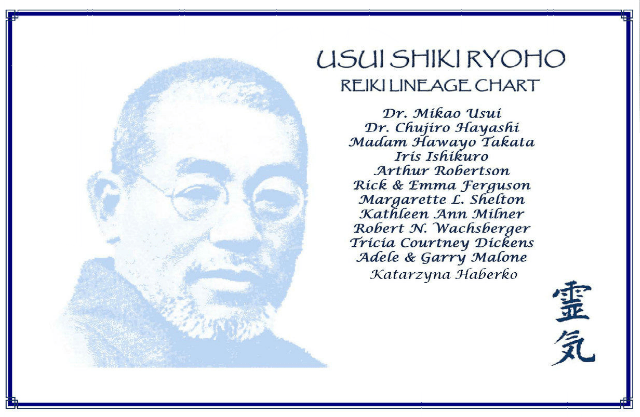 ---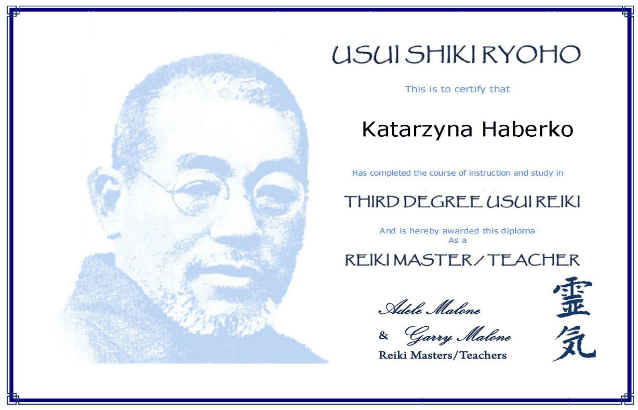 Payments are accepted via, Venmo, Chase QuickPay (send to haberko.k@gmail.com), Cash, credit/debit cards, or by personal check (made to Katarzyna Haberko).
Holistic Psychotherapy Sessions:
Initial Consultation: $275.00
Couples and Individual 1 Hour Session: $250.00
45 Minutes Sessions: $ 200.00
30 Minutes Sessions: $100.00
Group Sessions: $40.00
Reiki Sessions:
15-20 Min add on to traditional therapy session $50
Restore & Release 30 Min- $90
Total Wellbeing 50 Min- $180

Please Note:
Sliding Fee Scale is available, based on your monthly household income. Please call 646-319-7776 to discuss.
Payments are due at the end of each session unless a monthly payment plan is agreed upon for established clients.
If you have a health insurance plan that covers mental health services and you would like to use your benefits, please call your insurance company prior to your initial appointment to determine what portion(s) of the fee you would be responsible for via co-pays and/or deductibles for out-of-network providers. Please let us know if you need assistance with this process. We are here to help!
We would be happy to provide you with a psychotherapy invoice for reimbursement. We can also assist you in filing your insurance claim.
INSURANCE:
Your insurance may cover 50%-80% of the cost of out-of-network psychotherapy. If you are not sure of your insurance benefits, call the member services phone number on the back of you insurance card to speak with a representative and ask the following questions:
Do I have out-of-network (POS or PPO) coverage?
If so, do I need pre-certification (not authorization)? If so, ask the representative to pre-certify you immediately.
How many sessions am I entitled to per year?
What is my annual deductible? (This is the amount that you will pay out-of-pocket prior to getting reimbursement from your insurance).
What percent of each session do you reimburse? (the average is 70%). THEY MUST GIVE YOU A DIRECT NUMERIC ANSWER, IT'S THE LAW!

Contact
Scheduling Appointments
Please, remember, in case of emergencies, contact your nearest Health Care Services Emergency Room or call your 911 operator.
---
Thank you for your interest in Holistic Psychotherapy. If you are interested in my services and would like to schedule an appointment, please call me at 1.646.319.7776.
During your initial call, we will conduct a brief interview to introduce ourselves and discuss the best time for your session, which is available by appointment only.
If you have additional questions or comments, Email me your questions at info at haberkotherapy.com and I will respond to you as soon as possible.
Thank you for your patience and understanding.